Loading...
Description
Why use Civil 3D?
Improve design processes and respond to changes quickly
Work in an intelligent, model-based design environment. Connect design to plans production, integrate design automation, streamline analysis and optimisation, and support BIM throughout the project lifecycle.
Design better civil infrastructure
Civil 3D supports workflows for various civil engineering projects, including roads and motorways, rail, bridges and tunnels, site development, and storm and sanitary networks.
Connect project teams anytime, anywhere, with Collaboration for Civil 3D and BIM Collaborate Pro to keep teams in sync and projects on track.
Architecture Engineering Construction Collection
Save when you buy Civil 3D as part of a collection
Connect tools for context modelling and concepting with detailed design, analysis and optimisation for better decision-making. Better coordinate horizontal and vertical design projects. Support multi-discipline processes with a cloud-based common data environment.
*Compared with purchasing each product separately.
The AEC Collection includes: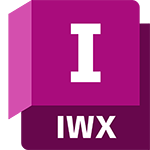 InfraWorks

Revit


Navisworks Manage
And more!
Frequently Asked Questions